News & Intimations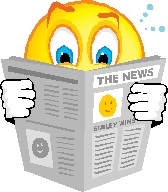 Services
Rev May Bell is the locum for the linked charge of Howwood and Lochwinnoch, and our Interim Moderator is Rev Ian Fraser.
Our Sunday service of worship in Howwood is at 10am.
Service times and other information about Lochwinnoch Parish Church can be found on their website.
Easter Services
During Holy week there will be a service every evening at 7.30pm. From Monday to Thursday this will be held at Howwood and on Good Friday at Lochwinnoch.
On Easter Sunday (16 April) there will an Easter breakfast in Howwood at 9am. Please join us, everyone welcome.