News & Intimations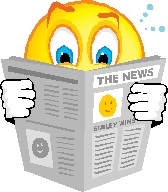 Services
Rev May Bell is our locum in Howwood, and our Interim Moderator is Rev Ian Fraser.
Our Sunday service of worship in Howwood is at 10am.
Advent Studies
Advent study meetings will be held on Thursday evenings at 7.30pm on 30 November, 7 December and 14 December.
Foodbank collection
During the first three sundays of Advent - 3,10 & 17 December - we will once again be collecting donations for our local foodbank. Please bring any donations to the church prior to morning worship on these dates.