News & Intimations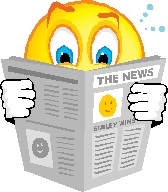 Services
Rev May Bell is our locum in Howwood, and our Interim Moderator is Rev Ian Fraser.
Our Sunday service of worship in Howwood is at 10am.
Christmas Fayre
Yes it's that time of year already - Christmas Fayre this year will be on Saturday 18 November. Come along and get your Christmas shopping underway and enjoy a coffee and a chat with friends.